Perfect Location
Ideally located, Hotel Beksiti is your haven of peace in the heart of the city, where you will be happy to return every evening.
Peace and Recreation
While enjoying the comfortable rooms of Hotel Beksiti, you will feel as comfortable as at home and maybe even more!
Excellent Service
Everything here creates an irresistible invitation to enjoy our hospitality.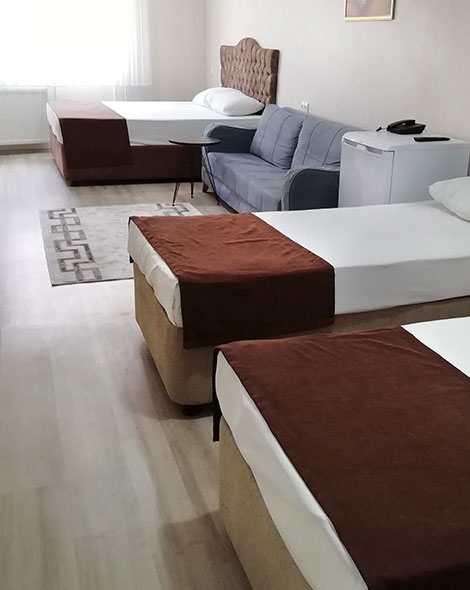 Located in the city center, the 3-star Hotel Beksiti has a new, modern building with all earthquake and fire safety precautions. It provides service with its smiling staff.
About Us
Hotel Beksiti, Beksiti Construction Ltd. Ltd. Sti., our building was designed and built in 2018 under our own control, in accordance with the latest regulations, by taking all precautions in terms of earthquake and fire safety. In terms of location, our hotel has the advantage of being both in the city center and away from the crowd and noise of the city. It is 10 minutes walk to the beach and 15 minutes to the city center. Our guests who come to our hotel can easily find a place for their vehicles in our open car park without having parking problems. Our aim is to create a comfortable and safe environment for both our domestic and foreign guests and to contribute to the pleasure of their time in Yalova by serving with our friendly st...
Do not decide without visiting us!